TGIF "Thank God Its Fermented" CLASSES: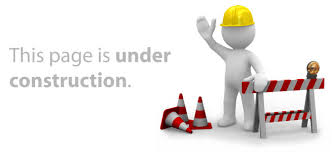 Listed below....updated October 4, 2016
contact us to get on waiting list-and/or fill out bottom of this page for specific interest
We can be contacted via text or phone at two-five-zero, 317-three 96 six
or daniel at mulchgardening . calm or at the Kelowna Farmers Market every Wed & Sat
see video HERE: https://www.youtube.com/watch?v=kOhjIB3wNS8
The Ferment Farm was a fabulous success this year and our crocks rocked! We have LOTS of the most amazing home grown veggie ferments available. Now we will work towards teaching the smartest/simplest/cheapest way to optimize your microbiome.
Send me an email, text, or call me to get on the class list, bug me enough for a private kitchen tour, or gather a group of ten and find me a sink with a view for everyone and we will deliver. 250-three one 7- 3966, or daniel at mulchgardening dot com. Classes are being privately organized for here in Kelowna and up in Vernon, so send us a buz if you have enough peeps. Details on classes..... GO HERE for briefing and/or details on our "Thank God Its Fermented" classes.
"It's All About The Gut" Classes
ALL CLASSES $40 each OCTOBER 2016
Hands- On Introduction to Do It Yourself Probiotics - all at home for pennies!
Live Longer by revitalizing your gut – your second brain and home of 70% of your immunity system.
Experience " LIVE CULTURE" food and drinks that have been around for thousands of years!!
classes added as required
"Its All About The Gut"-Kombucha Tea Party
Hands-On Introduction to: KOMBUCHA, KEFIRS, YOGURTS, SOURDOUGH, SPROUTS, AND FERMENTED KIMCHI'n'KRAUTS. Take Home a 'Booch "Mother" !!!!
Thurs, Oct 6
Tues, Oct 18 (booked)
Tues, Oct 25
"Cheesey Kefir Class!
Learn how to make super delish - super probiotic cheese (also goat & coconut), mesophilic yogurts, what to do about all that whey, AND create yummy probiotic deserts for sugar tooth children!
Take Home a Milk, Water Kefir, or yogurt Colony for $5 !!!
Thurs, Oct 27
"Sauerkraut 101"
Everything you need to do to make a great Fermented Kraut!
Bring your own 1L Jar and take some home too!
Thurs, Oct 13
"Kimch Madness" Classes
To Be Secretly Announced
Private Crock Stuffing by request
text or phone at two-five-zero, 317-three 96 six
or daniel at mulchgardening . c0m
ALL CLASSES ARE LOCATED AT: 369 Park Ave. Kelowna, BC (a few blocks towards the hospital from downtown)
7pm to approx 9pm
Classes usually about 2 hours long starting at 7pm. Limited seating. Call/text 250-317-3966
Email daniel at mulchgardening dot com to reserve or get on the spam list for future classes.
7-8:30pm 369 Park ave. Between Pandosy & Abott St....Just a few blocks from Downtown Kelowna.
Add extra life to your diet. Increase the quality of your life. Become Empowered –DIY….. Its Easy!
..... get on the email spam. Your email addie is safe with us!
Join Raina's Facebook group "Fermenting the Okanagan" (Penticton), Ashley's "A Pocketful Of Culture" (BC,Alta,Sask), and "Moonstone Ferments- Kelowna Culture" (still building)